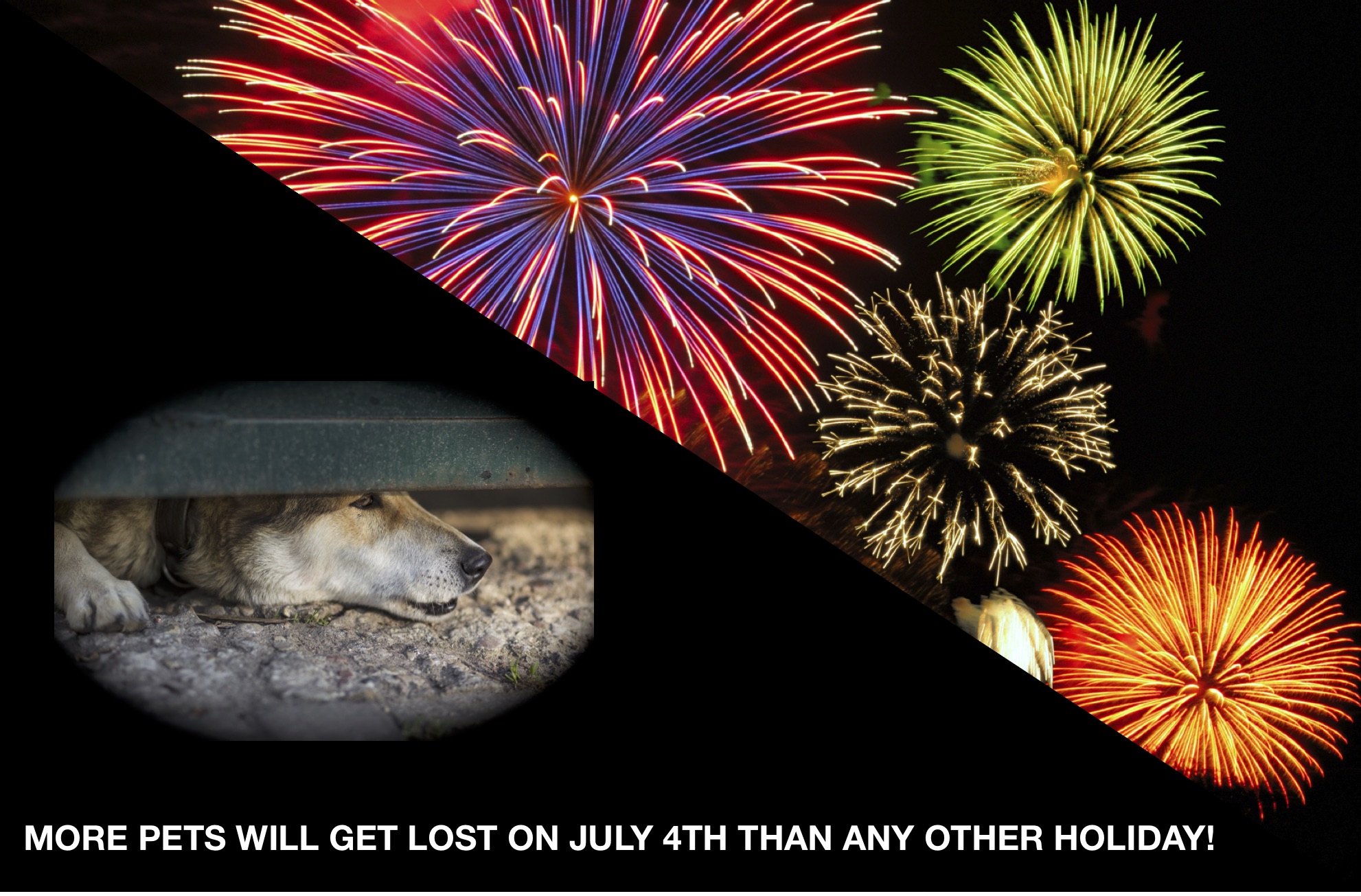 PET SAFETY TIPS FOR FOURTH OF JULY!
While our nation celebrates Independence Day, more pets will get frightened, escape their homes, and may be permanently lost. The Central California Animal Disaster Team offers these tips to keep your pets healthy, secure and safe during this weekend's 4th of July celebrations. 
*  Keep your pets indoors: All animals react differently to loud noises, surprises and celebrations. Even if your pet is used to being outside, the panic caused by fireworks or other loud noises may cause them to seek safety by escaping from your backyard.
*  Update pet identification.Every year, on July 4th pets unexpectedly break loose, escape, and become lost. Without proper ID on each pet, it may be impossible to get them back. Microchip and place updated ID tags on your pet. If your pet is already microchipped, confirm that your current information (cell phone, home phone, email address) is connected to that microchip. Also, have a recent photo of you with your pets available should you need it to locate your lost pet.
For more information, please click here.
If Disaster Strikes, Are You Ready To Care For Your Animals?
If disaster strikes, are you prepared to evacuate and care for ALL family members?  Disasters that could occur in the San Joaquin Valley of California are wildland fires, flooding, dam failures, earthquakes, severe weather, agricultural hazards, and extreme temperatures.  ​Pet owners who are educated on disaster preparedness will be better prepared to evacuate their families and pets during a disaster.  No one wants to leave a pet behind; however, many people are not prepared to safely evacuate their pets or have the necessary resources and supplies for pet care to last the duration of the disaster.  
Since 2013, the Central CA Animal Disaster Team (CCADT) has responded to 32 wildland fires, several flooding issues, and multiple single/multi-family home fires.  We understand the importance of the human-animal bond.  If you need to evacuate, DO NOT leave your pets behind!