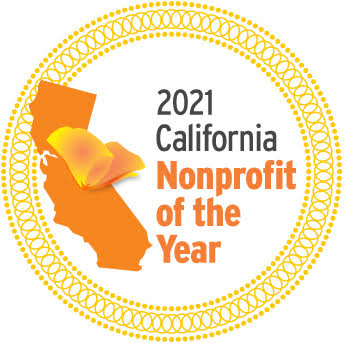 CCADT IS NAMED "NONPROFIT OF THE YEAR" IN STATE'S 8TH SENATE DISTRICT!
Nonprofit Honored By Senator Andreas Borgeas (June 2021)
The Central CA Animal Disaster Team (CCADT) is proud to announce it has been selected as "Nonprofit of the Year" by Senator Andreas Borgeas. CCADT is one of more than one hundred nonprofits that are being honored by their state senators and assemblymembers for their contributions to the communities they serve.
This year the California Legislature declared June 23rd to be California Nonprofits Day.  Each year legislators from across California have chosen a Nonprofit of the Year in their district.  For a full list of honorees, visit https://calnonprofits.org.  #NPY2021
" We are deeply honored to be recognized by Senator Andreas Borgeas as a Nonprofit of the Year. Since 2011, our volunteers have committed themselves to saving our valley's animals during times of crisis.  Many people consider their pets to be family members and will risk their lives to save them; therefore, saving animals may also save human lives".   - Naomi Tobias, Founder and CEO.
"The pandemic and shelter-in-place orders of the past year and a half have put nonprofits – usually hidden in plain sight – in the spotlight," explains Jan Masaoka, CEO of the California Association of Nonprofits (CalNonprofits). "California Nonprofit of the Year is an opportunity for our elected officials to celebrate the good work they see nonprofits doing in their districts, and for everyone to appreciate the collective impact of nonprofits in our communities."
According to "Causes Count," a 2019 report by CalNonprofits, the nonprofit sector is the 4th largest employer by industry in the state, employing more than 1.2 million people. Each year, California nonprofits generate more than $273 billion in revenue and bring in $40 billion in revenue from outside of California. The unpaid volunteer labor mobilized for nonprofits in service to communities is equivalent to 330,000 full-time jobs every year.
Thank you to all of the CCADT volunteers, community partners and donors for your support throughout these years!