"The greatness of a nation and its moral progress can be judged by the way its animals are treated." ―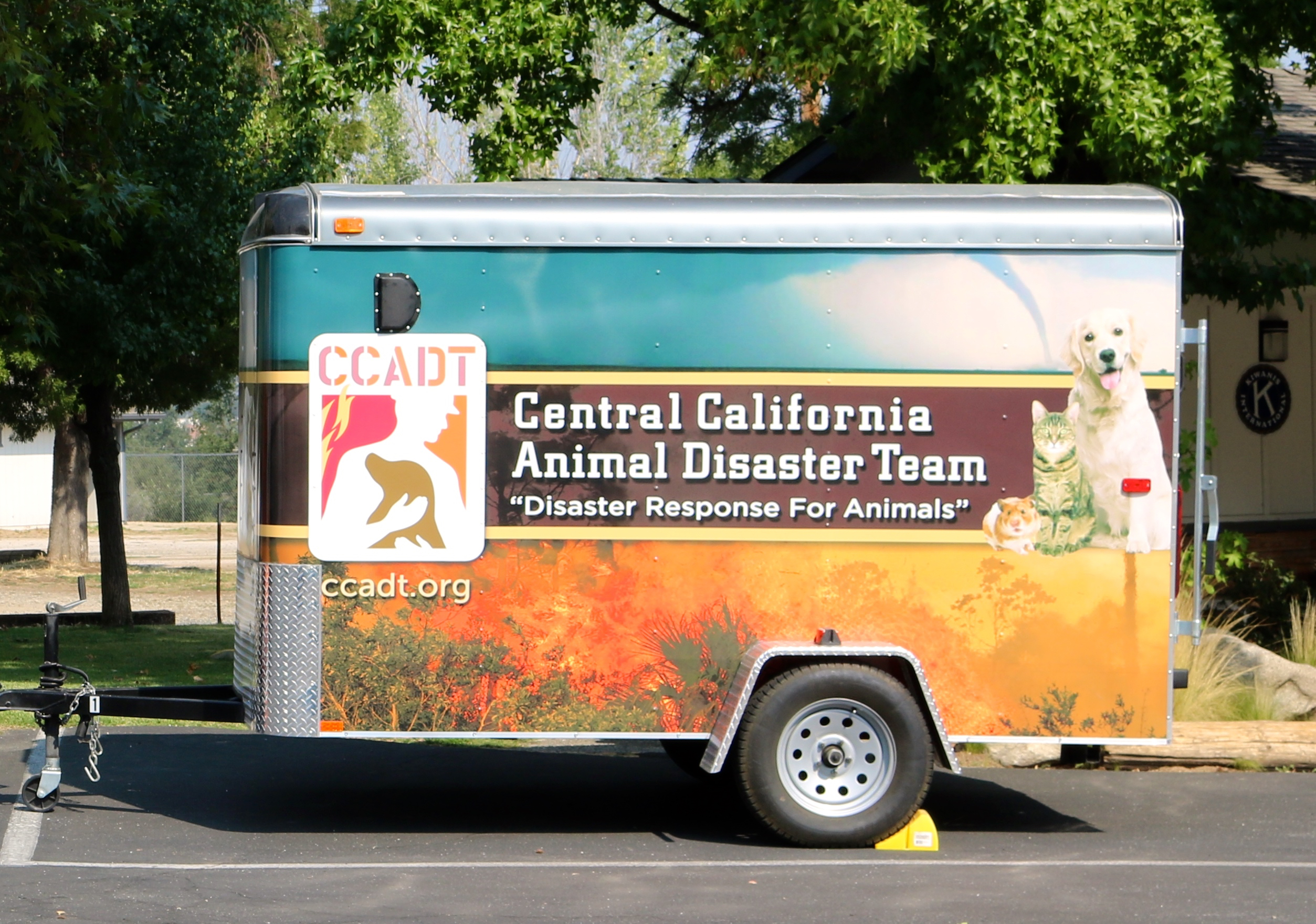 The Central California Animal Disaster Team (CCADT) is a 501(c)3 non-profit organization founded in 2011 by Naomi E. Tobias.  Our primary purpose is to assist emergency response agencies with animal evacuation, emergency sheltering, search and rescue and animal reunification during small or large-scale incidents.  Since 2013, CCADT has responded to 40 wildfires, several floods, and single/multi-family home fires within the San Joaquin Valley.  In addition, CCADT has provided mutual-aid to other CA counties:   Camp Fire in Paradise, CA, Lightening Complex fire in Solano County and the Caldor Fire in El Dorado County  Our service area covers seven counties - Fresno, Madera, Mariposa, Merced, Kings, Tulare, and Kern.
"To mitigate the loss of human and animal lives by providing disaster response assistance for displaced animals during natural and human-caused disasters in Central California; to promote the prevention of cruelty to animals; and to foster the human-animal bond." 
CCADT will accomplish its mission by:
Encouraging human and animal evacuation by assisting emergency response agencies and the Red Cross Central Valley with animal evacuation, emergency animal sheltering, and reunification of owners and pets during natural and human-caused disasters.
Assist with evacuation and emergency sheltering for livestock, equine, and other large animal species.
Collaborating with city and county emergency management to  develop animal evacuation and emergency animal sheltering plans to incorporate within the city/county Emergency Operating Plan.
Providing training for emergency responders, governmental/non-governmental agencies, volunteer organizations, and the general public on disaster preparedness for animals, the impact of the human-animal bond in disasters, and other animal-welfare topics.
Assist law enforcement, animal control agencies and prosecutors with animal cruelty and neglect cases by providing volunteer and/or equipment resources for field rescue and temporary animal sheltering.
Providing educational outreach to children and adults on the humane treatment of animals; and to bring awareness of the link between animal abuse and human violence.